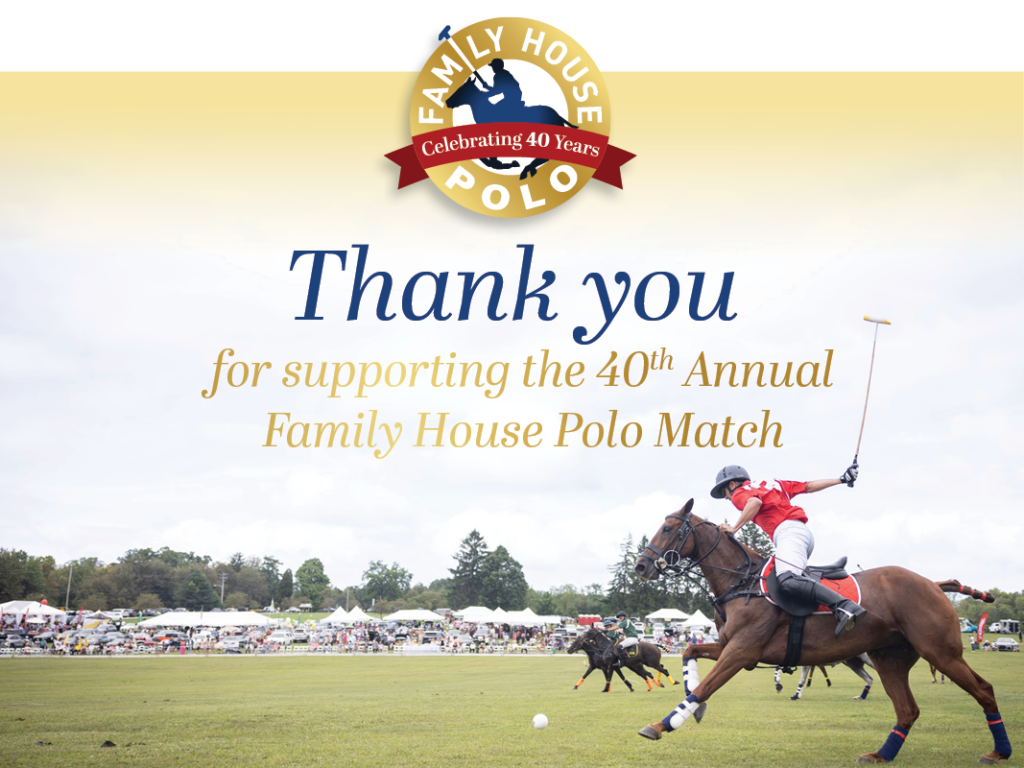 Over 3,000 sponsors, donors, supporters, and friends joined us at Hartwood Acres on Saturday, September 9. We are grateful for the partnership of each and every one of them!
For 40 years, Family House Polo has been a beloved tradition that raises critical funds to provide a "home away from home" for thousands of families who travel to Pittsburgh for medical care annually.
Since it began in 1983, Family House Polo has grown into one of the most anticipated events in the region.
Check out our press coverage here:
And see all of the fun we had at the 40th Annual Polo Match, Presented by First National Bank!